Product name: Yejimiin herbal sanitary napkin
Product Keyword: sanitary napkin, herbal sanitary napkin
Listing Description (top product features): Korea's brand new herbal sanitary napkin
Detailed Description:
Yejimiin, established in 2002 as a manufacturing company, has succeeded in female sanitary napkin industry by inventing innovative products of oriental herbal sanitary napkins using 5 Korean premium herb ingredients for the first time in Korea.
A soft cover  
Body fit mold desige to fit ergonomic 
Deodorizing function 
100% premium Korean Herb ingredients
Ventilation System
No-distortion
Made in Korea 
Place of origin: South Korea
Brand name: Yejimiin
Material: cotton
Type: sanitary napkin
Gender: Female
Age: All age
Quantity: 2 containers
Size Spec.: regular, long, panty liners, overnight
FOB Price: please ask for prices
Port: Incheon or Busan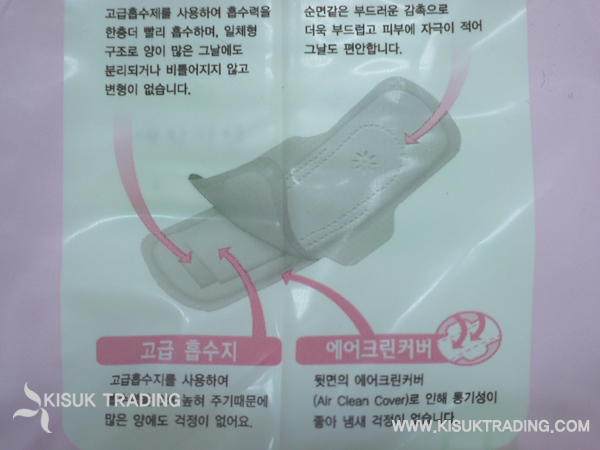 Delivery time: 2 weeks after advance payment
Packaging details: packs in box
No related posts.